Mick Shmazian

understands better than most that there are huge overheads associated with storage of certain minerals, and the decision whether or not to stockpile minerals is a critical one. The constant forward march of technology means a requisite need for large amounts of mineral resources, including some that are relatively rare, which makes the prospector's ability to locate and map the locations of new mineral deposits incredibly important.

It is vitally important that mining companies and others who use mineral resources in their products are able to maintain stability in both price and supply since stability is a key to keeping the economy moving forward over the long run. Many times, in a difficult economy, many investors will turn to minerals like gold and silver as a hedge against downturns in other markets. That means many companies and other investors must be able to know their investment is safe, even if they can't keep their investments in their possession due to overhead costs or to prevent hoarding.
Powered by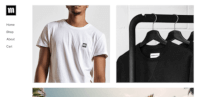 Create your own unique website with customizable templates.